We are expecting a fun filled day at The Newport's Half Marathon which will start at 9am on Sunday 1st March 2020. The event is proudly presented by St. David's Hospice. "The Admiral City of Newport Half Marathon" as it is called is 13.1 miles long and is expected to take 2.5 hrs to finish.

Late starters will not be permitted to take part. The prize ceremony will take place at 11am at Newport Leisure Centre, Kingsway, Newport.

Fore more information please see City of Newport Half Marathon

Anyone who likes to participate, registration is still open, please click here.

The Route for the race is as follows

1. Starts at the lower end of Commercial Street.
2. Route will head straight towards the Southern Distributor Road – The A48.
3. Turn left – Usk Way
4. Turn Right – Clarence Place
5. Turn left – Caerleon Road
6. Turn left – Bank Street
7. Turn Right – Stockton Road
8. Turn Right – Stockton Close
9. Turn Turn left – Cumberland Road
10. Turn Right – Hasbro Avenue
11. Turn left – Caerleon Road
12. Turn left – Cycle path through Caerleon
13. Turn left – Pillmawr Road
14. Turn left onto Cycle Path
15. Turn left off Albany Street towards Heidenheim Drive
16. Turn left along Heidenheim Drive to City Centre
17. Turn left over Pedestrian Bridge
18. Turn Right along River Path
19. Turn Right over SDR Bridge
20. Turn Right into East Dock Road
21. Turn Turn left onto River Path to finish.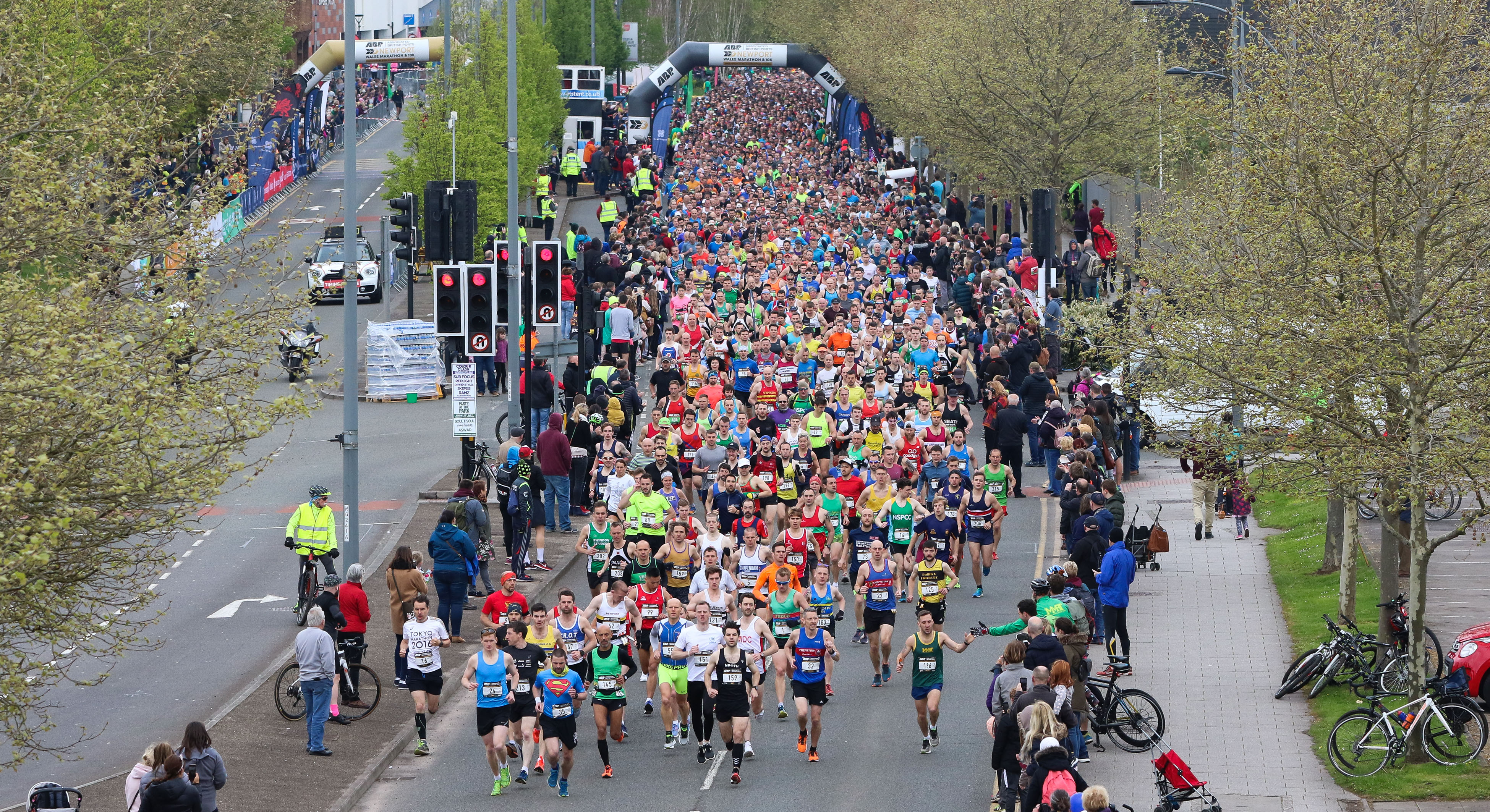 The following streets are expected to be closed
City of Newport sincerely values the support of our local residents and businesses, and will endeavour to keep all disruption to an absolute minimum. The following roads will be effected.
Commercial Street/Church Street
A48 Southern Distributor Road (one lane closure)
A48 Roundabout/Mill Parade
Usk Way
Usk Way Friars Walk
Old Green Roundabout
Caerleon Road – Church Road
Caerleon Road – Bank Street
Haisbro Road – Caerleon Road
Caerleon Bridge
Cold Bath Road
Pilmawr Road to River path
Sainsburys roundabout, 1 lane closure (Access available)
Heidenheim Drive A4042
Under Old Green Roundabout
Newport City Footbridge
Bottom of Corporation Road
East Dock Road
Finish on Riverfront Pathway